Why we empower our team members to manage their own time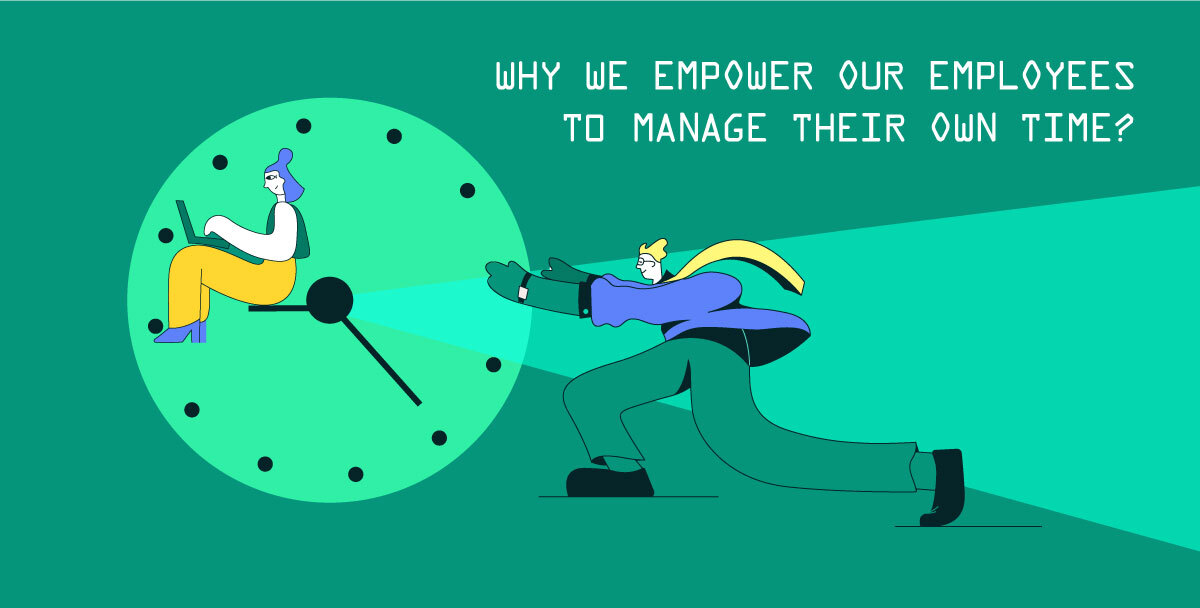 Running a company vs being a member of a company are two completely different things with separated responsibilities. However, there is a fine line in between. There are elements that define us as individuals with different characteristics, regardless of the position one holds in the company.
We have together build a culture that puts the human aspects in focus. That's why we constantly strive to become more aware of the strategies to help us as a company stay on track. Not only in delivering services but also for keeping a positive atmosphere in our offices.
We know that for a team to function as a whole, it needs to unify some rules and tasks that everyone has to complete, besides the professional tasks. Therefore, each of us chooses different ways to manage time to complete the tasks ahead. We want our employees to give their best at delivering good work and become flexible in different situations.
With that in mind, we give attention to the quality of work. Additionally, we are not interested in knowing if someone is 10 minutes late or leaves early. For us, it is important that each member finishes their own work in the best way and our projects deliver the expected results to clients.
What our team members think:
I just started my journey as an HR in Kutia and I can tell the difference of the company culture from different places that I've worked before. As a Human Resources Officer, I appreciate the fact that people here are released from such a tracking system. I see that it helps people to come to work relaxed and with a positive attitude! This is one of those cases that educates the employees to manage their own time without paying too much attention to logistic details.
For me, this is one of the most positive things as part of the company culture. I am very influenced by the fact that we are free to manage our own time, something that helps me to be more productive in my workday.
Personally, I think that at the moment there is no need for a check-in – check-out system. I believe that it adds a little fear/embarrassment to everyone. That is not a way to increase efficiency at work. I hope that we all have plenty of personal awareness not to depend on such a tracking system to increase our mood or effectiveness at work :).
Not having to check-in and check-out is a positive thing. It lets us manage our time and know the importance of quality over quantity.