Web Summit 2019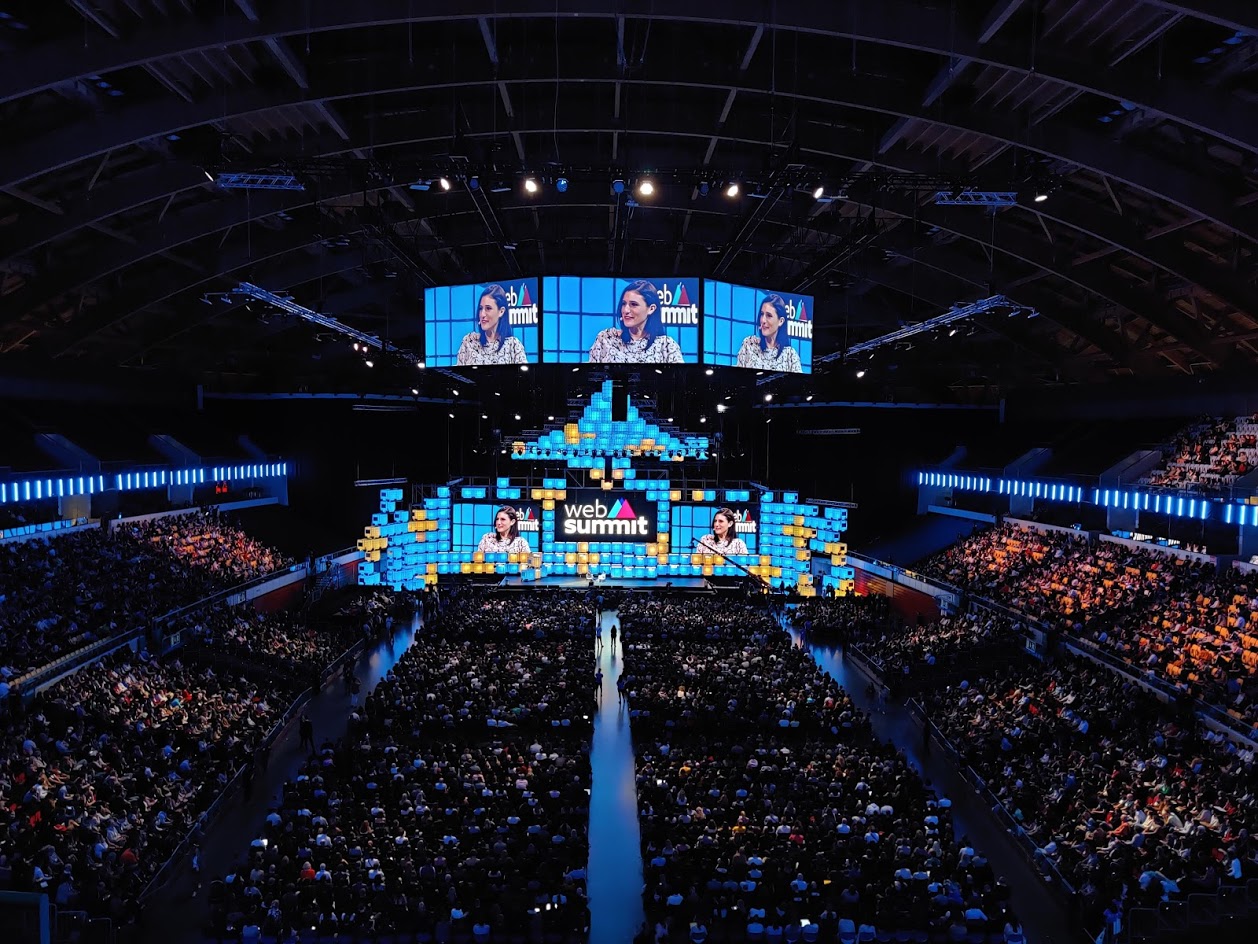 Recently, our team members attended the Web Summit in Lisbon. It is considered as "The best technology conference on the planet" by Forbes.

Kutia's team members had the chance to be a part of this great experience with 1,206 speakers and 22 stages. The course lasted for four days, with topics like data protection, sustainability, and whistle-blowing emerging as the trends of the conference.
Among the speakers, there were the EU Commissioner for Competition, Margrethe Vestager; the Rotating Chairman of Huawei, Guo Ping; Google's Sustainability Officer, Kate Brandt; and former Prime Minister of Great Britain, Tony Blair.
Web Summit is a company from Dublin, Ireland that holds events across the world. Events like this involve Web Summit in Lisbon, Collision in Toronto and RISE in Hong Kong.

This conference gathers the founders and CEOs of technology companies, fast-growing startups, policymakers and heads of state. Simply, they seek to answer the question: where to next?
What we learned?
Faton Selishta, our CTO who attended this event, described this Web Summit as a great experience to learn more:
Web Summit 2019 was a great experience and a great 'update' on the latest technology trends.
Some of the main topics we have followed were AI, Machine Learning, 5G and Deep Tech.

From Microsoft we learned about "AI for Good". Mostly, how AI is improving the world for good (https://www.microsoft.com/en-us/ai/ai-for-good ). In addition to this, we had the chance to see many examples of how AI can be used in many areas of life and how can it be understood not only from "tech people" but also other people involved in business, manufacturing, education, finance and many other areas. (Https://www.microsoft.com/en-us/ai/ai-business-school).

From the CTO of "Amazon" we learned how they are applying ML within "Amazon". "Amazon" operates hundreds of ML-driven services today, from counterfeit goods discovery to consumer "reviews" management.

We learned how 5G will open up new opportunities for the company, consumers and society for the upcoming years.

In "deep tech" some of the topics I followed involved information such as: in 2025, Lilium will launch 100% electric flying cars ( https://www.youtube.com/watch?v=lojpe3lUdFk ).
In addition to this, we learned how Quantum computers will impact in the years to come, as well as "Brain 2.0" transmitting signals directly from the human brain to the device.

On the other hand, in "Developer's stage," AWS introduced some very useful workshops especially for us as a company, since they relate a lot to the services we offer.

The workshops I followed were about:
– When to use micro-services and when to use monolithic architecture|
– How to create an MPV product with AWS services
– How to create a modern GraphQL API and
– How do I use ASW ML ready libraries such as speech to text, real-time object and face recognition, offline predictions etc.