Spotlighted in the Outsourcing Destination Guide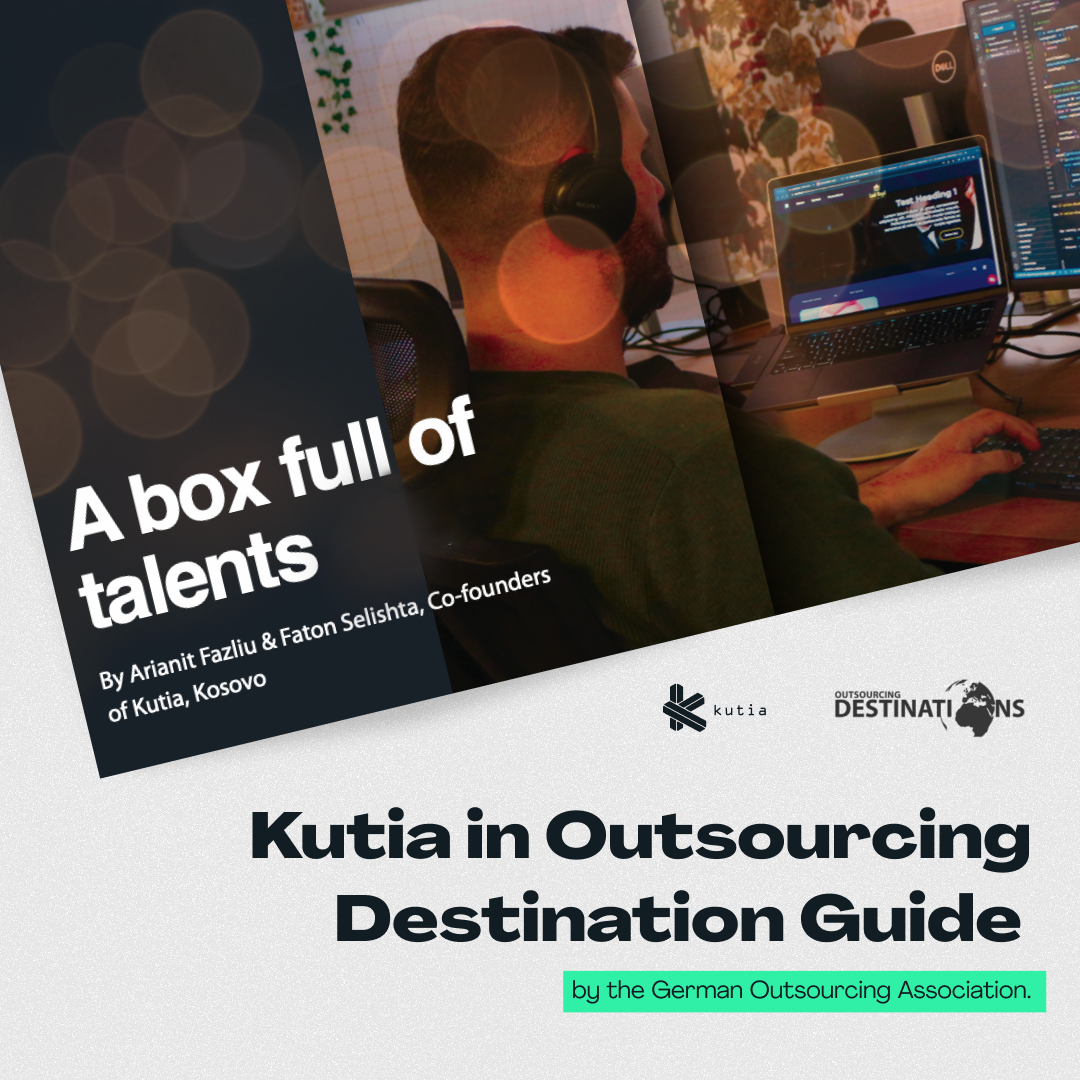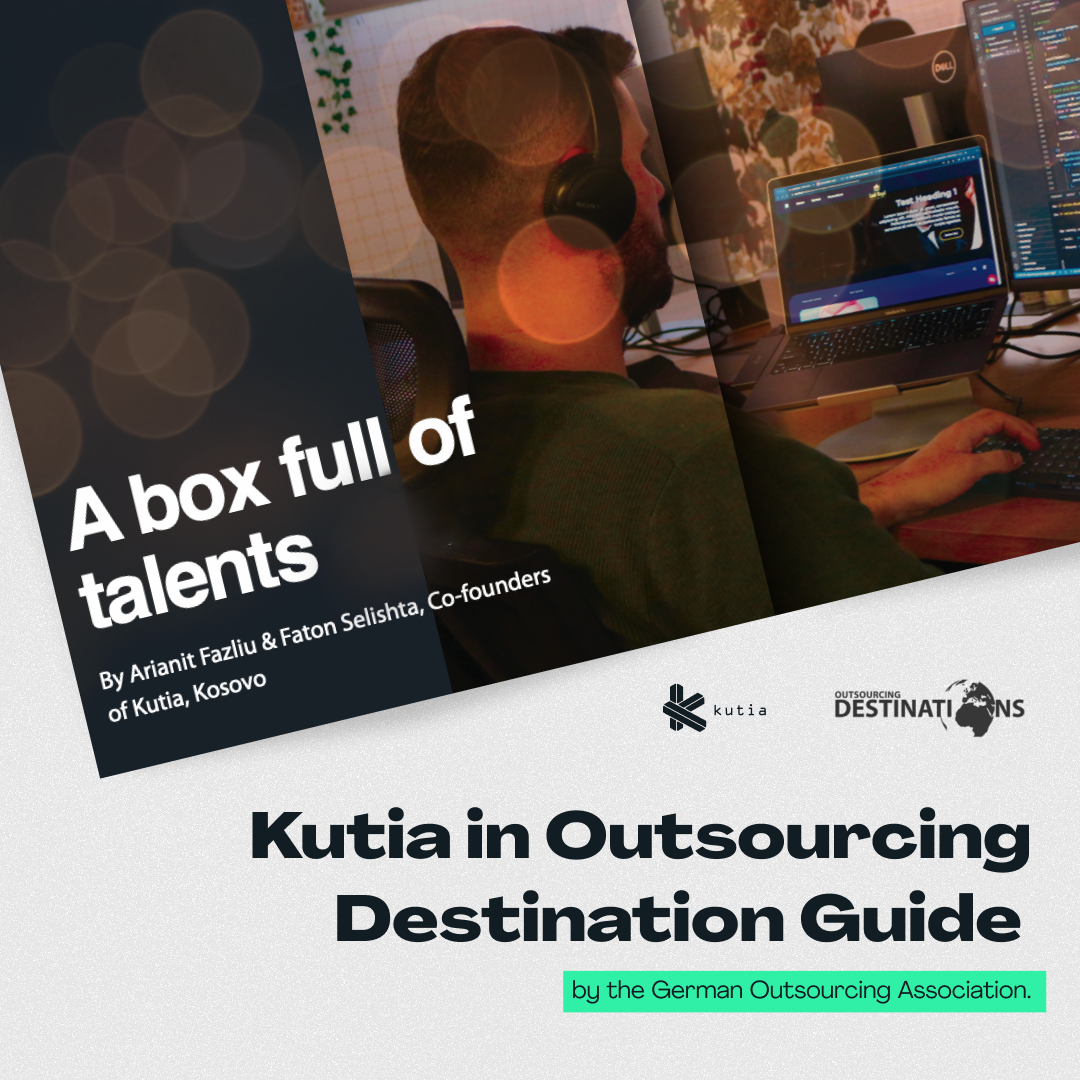 Happy to see that we've been spotlighted in Outsourcing Destination Guide by the German Outsourcing Association.
A comprehensive 4-page article is dedicated to our journey, our sustainable growth and commitment to delivering software solutions on a global scale while increasing the capacities of our country. This spotlight shines a light on the potential of outsourcing to Kosovo, and this guidebook represents a significant step towards showcasing it to the world.
You can find the Outsourcing Destination Guide below:
If you're looking to explore exciting possibilities for collaboration with your outsourcing partner in Kosovo, reach out to us at sales@kutia.net and let's start working together!