Entrepreneurship in ICT sector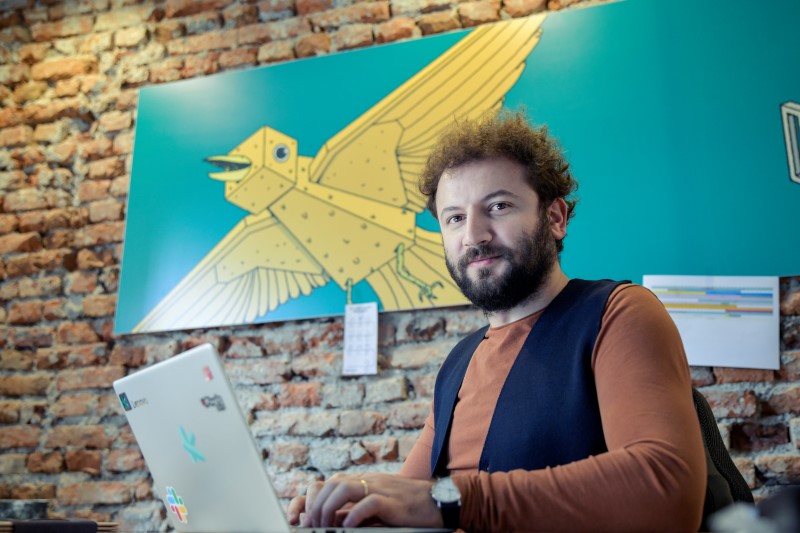 "I could either watch it happen or be a part of it." – Elon Musk.
To be an entrepreneur means to take courage and become part of something its future perhaps is unknown. This nurtures curiosity in people to take such action to recognize their limits.
This article summarizes changes in ICT sector since we started with Kutia, from its inception to the present day, working with clients abroad. The beginnings of Kutia in 2013 in the ICT sector in Kosovo were not easy, considering the fact that there were already well-established companies operating in the sector. However, the sector itself was not as attractive and developed, given that existing companies mostly worked with local clients, and the demand for talent was low. Institutions in particular were yet to grasp the potential that the ICT sector presents.
However, compared to 2013 when our company was established, the sector has undergone tremendous changes and we are now faced with a very different landscape. To start with, the number of businesses offering ICT services, as well as education and training centers has increased significantly. This has led to an increase on the readiness of young people to specialize in the ICT industry, considering the potential and employment opportunities it provides.
While the number of people working in the sector has increased in one hand, on the other companies operating in this sector has shifted their focus on the external market. While the concept of outsourcing is certainly not new to the world and many countries have been reaping the benefits this brings for many decades now, it has started to take off in Kosovo only in recent years. ICT services are relatively easy to outsource and more and more companies located in developed countries are seeking to gain cost advantages by outsourcing their ICT operations in countries like Kosovo, where labor costs are considerably lower.
Consequently, this has led to a situation of a growing demand for skills and talent in the industry. While finding a client or a partner in external markets has its difficulties, now the biggest challenge that ICT companies are beginning to face is to create teams that are able to respond to the growing workflow coming from outsourcing.
When talking about the ICT and innovation ecosystem, it is worth to note that one of the most important components is skills and talent development. Having a plan and structure in place to supply the market with much needed talent is crucial to the development of the sector going forward. As the self-awareness and passion for web designers, software engineers, web developers and similar profiles is growing, institutions and key stakeholders have to build and implement strategies so that this talent is channeled properly and gains from the industry are maximized.
Unfortunately, so far we have been slow to react to the demand for skills, given that investments in human resources has started later and with a slower pace. While the industry is equipped to respond to a portion of demands coming from external markets to a certain point, investments in human resources are crucial for Kosovo to build a competitive advantage over other countries seeking to benefit from outsourcing opportunities.
Creating a sustainable ecosystem implies that there should be a sincere engagement from different stakeholders such as government institutions, existing companies, startups, interest groups and non-governmental organizations that manage specific funds.
As a board member at STIKK and a member of the AmCham Technology Committee, I am privileged to be able to give my contribution to the developments which are currently taking place in this sector. ICT companies should necessarily provide input on setting priorities for human development plans, as well as infrastructure and legislative developments. However, some of these developments depend on local institutions and international lobbying.
Those who are part of this ecosystem have seen the establishment of the Ministry of Innovation and Entrepreneurship (MIE) as a positive step and as a confirmation that institutions are committed to investing in the growth of the sector and digital development. The problem may be the fact that pushing these processes forward from all may not be at the same speed, and this sometimes causes delays, but with more accurate and sincere coordination from all involved parties, it can bring more rapid results.
In addition to this, another channel that should necessarily be utilized to establish and increase cooperation with companies abroad, are international business-to-business events, as well as trade and investment missions organized in developed countries. In addition to serving as excellent mechanisms for creating new business opportunities, such events also have a tremendous impact on the maturity of our businesses, not least due to the fact that we are exposed to new and advanced ways of doing business.
As a company, we are committed to the long-term development of our staff, by frequently organizing in-house trainings, which help in knowledge sharing between colleagues and help them in upgrading their skills. Participating in various conferences around the world also deepens our knowledge of the processes, the way of working and the quality offered there.
In conclusion, I think the ICT sector is bringing the country many benefits overall, and institutions must pledge to provide the sector with the proper and deserved attention and support, as the only means to guaranteeing that we are able to keep pace and build our brand internationally.