Agile, eager and ready for the world – KosICT 2019 Outsourcing Conference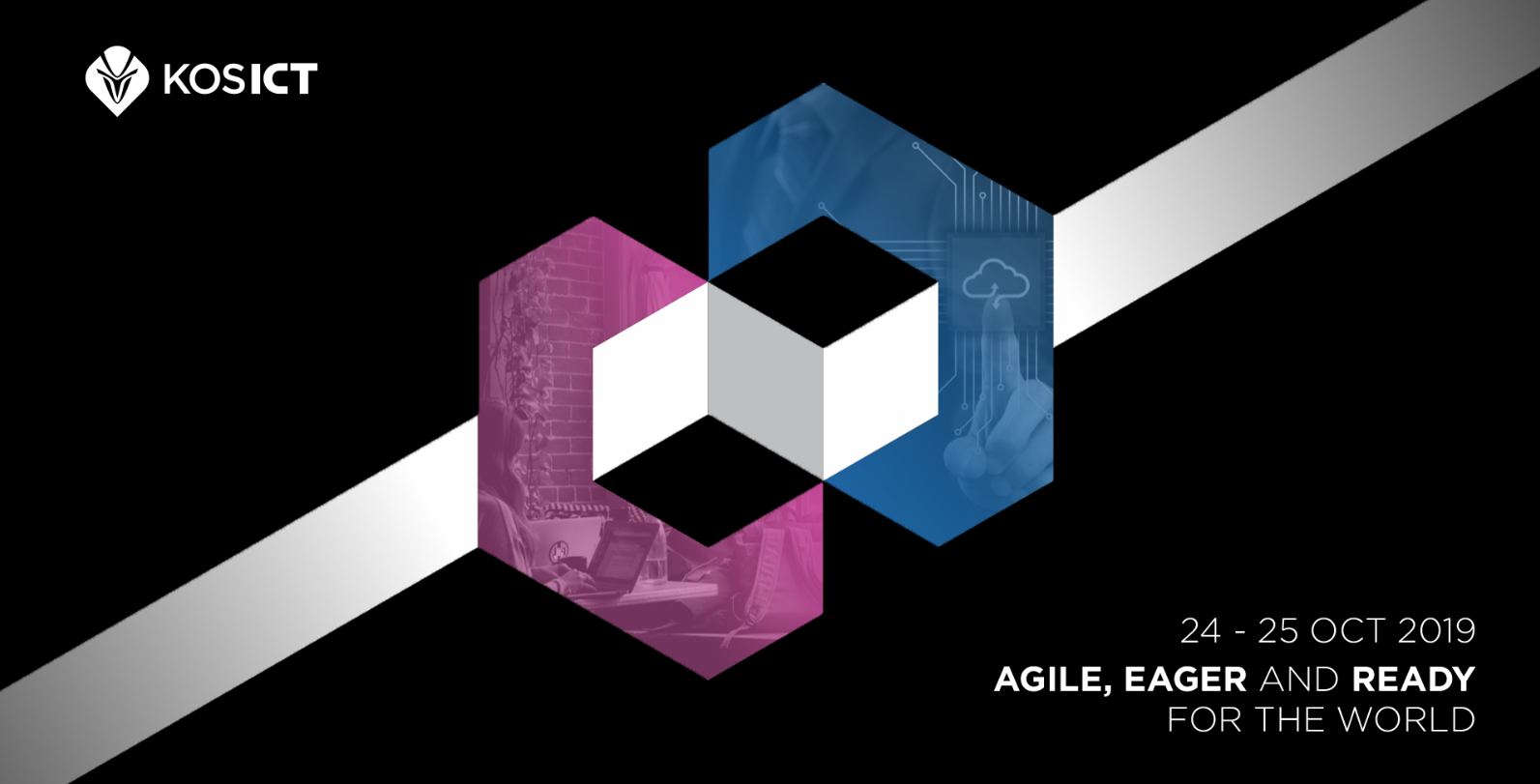 KosICT is a creative knowledge conference of inspirational proportions featuring IT trending topics in a vibrant environment. The unique showcases and premiers of future technologies are exciting landmark gathering for our visionary community.
With internationally renowned speakers and world-class delegates in attendance, KosICT has the most influential individuals to educate you, inspire you and give you unprecedented access to incredible networking opportunities.
Why to attend?
KosICT extends to some interesting parts of the conference such as Main Stage, Innovation and Startups Fair, Stage Developers, Business VIP Longue.
These stages of the conference contain various programs and discussion panels, while sharing and presenting impressive new ideas.
We are happy to announce that "Kutia" will be attending this conference as a gold member of STIKK and will be represented from two speakers in both Main Stage and Developer's Stage.
Arianit Fazliu, our CEO, will be a panel moderator on the discussion: Development of Oursourcing and How Kosovo Can Learn from other Examples.
Discussion panel:
Robert Shala [CEO – Sentry]
Iva Matasich [Consultant]
Christiane Amini [Consultant]
Panel Moderator: Arianit Fazliu [Founder – Kutia]
On the Developer's Stage, Faton Selishta- our CTO and Astrit Zeqiri- Team Leader in "Kutia" will present about MOVING TO FULL STACK JAVASCRIPT DEVELOPMENT.
KosICT will take place on 24/25 October 2019 in the center of Pristina. https://kosict.com/where/