Project Management: Easy in theory, challenging in practice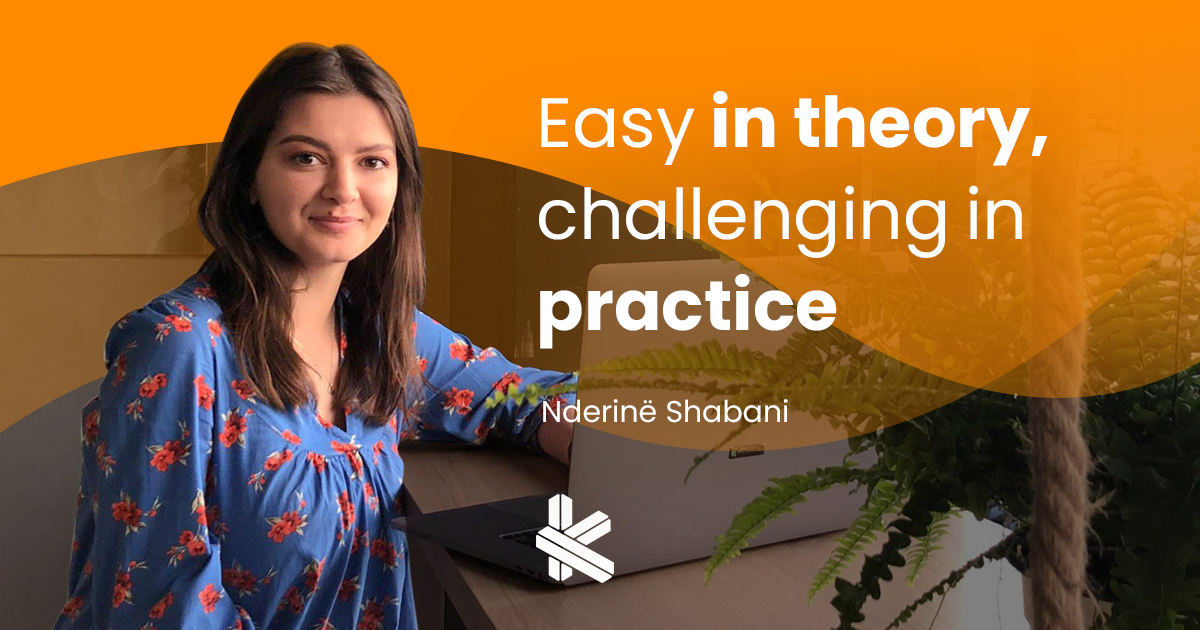 When I was first introduced to the Agile methodology of managing projects, I had just started as an intern at Kutia. At first, I thought it was just a piece of cake that I will happily eat every day. 😊 There were some ground rules I had to learn since I'm a rule follower. And honestly, this can sometimes be considered a negative thing. I just wanted to make sure not to break those rules and be good to go.
However, after a month of reading about the agile methodology and specifically the Scrum Framework, responsibilities started to pile up on my To-Do list. That piece of sweet chocolate cherry cake started to look more like a 6 days old vanilla cake! Stress started to get the best part of me.
There were multiple articles that I read, which used to cover the main concepts of agile project management. However, as time passed by, I understood that each project is unique and those concepts don't always match the situation at hand. Additionally, as a project manager, I have to frequently learn more through practice rather than focus on theory.
"Just a piece of cake"
In the beginning, you think you have everything planned and ready to go, so you can expect your project to run smoothly. However, in today's fast-paced world, things don't always happen that easily. Each day is challenging in its own way and you kind of never know what your day will be like. Multiple things can occur throughout the day. It could either be a misunderstanding with your client, something urgent comes up and ruins all your meetings, miscommunication with your team, etc. Communication skills in project management are crucial. Project leaders must be able to communicate their visions and articulate a project's goal in a way that everyone can grasp for themselves, quickly and easily. Sometimes, I find myself thinking of how to do my best at communicating with others. Am I using the right tone? Did I sound too harsh…? Am I giving out the correct info? etc.
Even so, all these everyday challenges turn into lessons and opportunities for me to be better at what I do. Also, what specifically strengthened my overall managing skills, was working with different project team personalities. As a PM, you need to adapt to different people, cultures, environments, and situations. Being flexible is key to team communication since you'll be the builder and controller of the team. At KUTIA each person is special and dynamic. Therefore, having to work and create outstanding products every day together is for sure challenging, however, inspiring.
So YES, it was easier in theory, it is challenging in practice, and it will always be an amazing experience worth waking up every day.